Sri Ramakrishna Ashrama, Mysuru

Sri Ramakrishna Ashrama, Mysuru was established on 11th June 1925 by Swami Siddheswarananda an initiated disciple of Swami Brahmananda. In 1932 the Maharaja of Mysore made a grant which enabled construction of a small building and for holding a Vedanta study circle for Swamis. Many reputed scholars took classes for Monks and Brahmacharis who came from various centres of the Ramakrishna Order. All our stalwart monks were studying in this Mysore study circle. The Mysore study circle was in a way the nucleus of the now well established Training Centre for the monastic probationers in Belur Math. The literary colossus of Karnataka, K.V Puttappa (Kuvempu) had his initial training in Mysore Ashrama during his student days, and he had his spiritual initiation from Swami Shivananda, a direct disciple of Sri Ramakrishna. Swami Ranganathanandaji Maharaj the 13th president of the Ramakrishna Order joined the order in Mysore and had his initial training for 9 years.
Cultural and Welfare Activities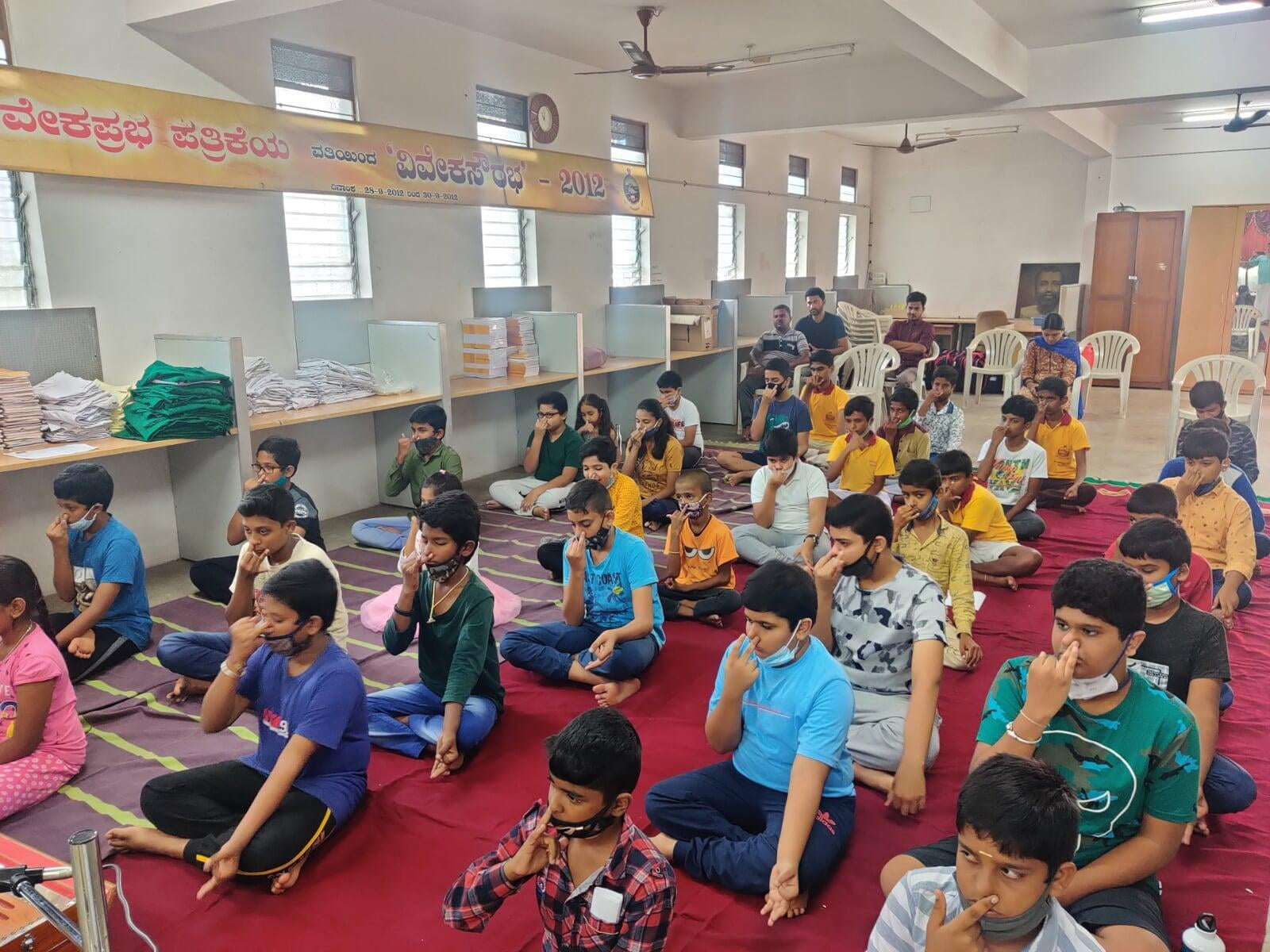 Boys studying from 5th to 10th standard classes are grouped separately under the Balaka Sangha. They too meet in the Ashrama on Sundays. Their schedule includes Vedic chanting, Bhajans, simple yogasanas (under guidance) and talks by monks.
Youth Forum will attend a session on every Sunday at 10:30 AM. The activities in the schedule include Vedic Chanting, Bhajans, and Meditation. This is followed by the Reading of Swami Vivekananda's teachings and interaction with senior monks of Sri Ramakrishna Ashrama, Mysore. The session will conclude at around 11:30AM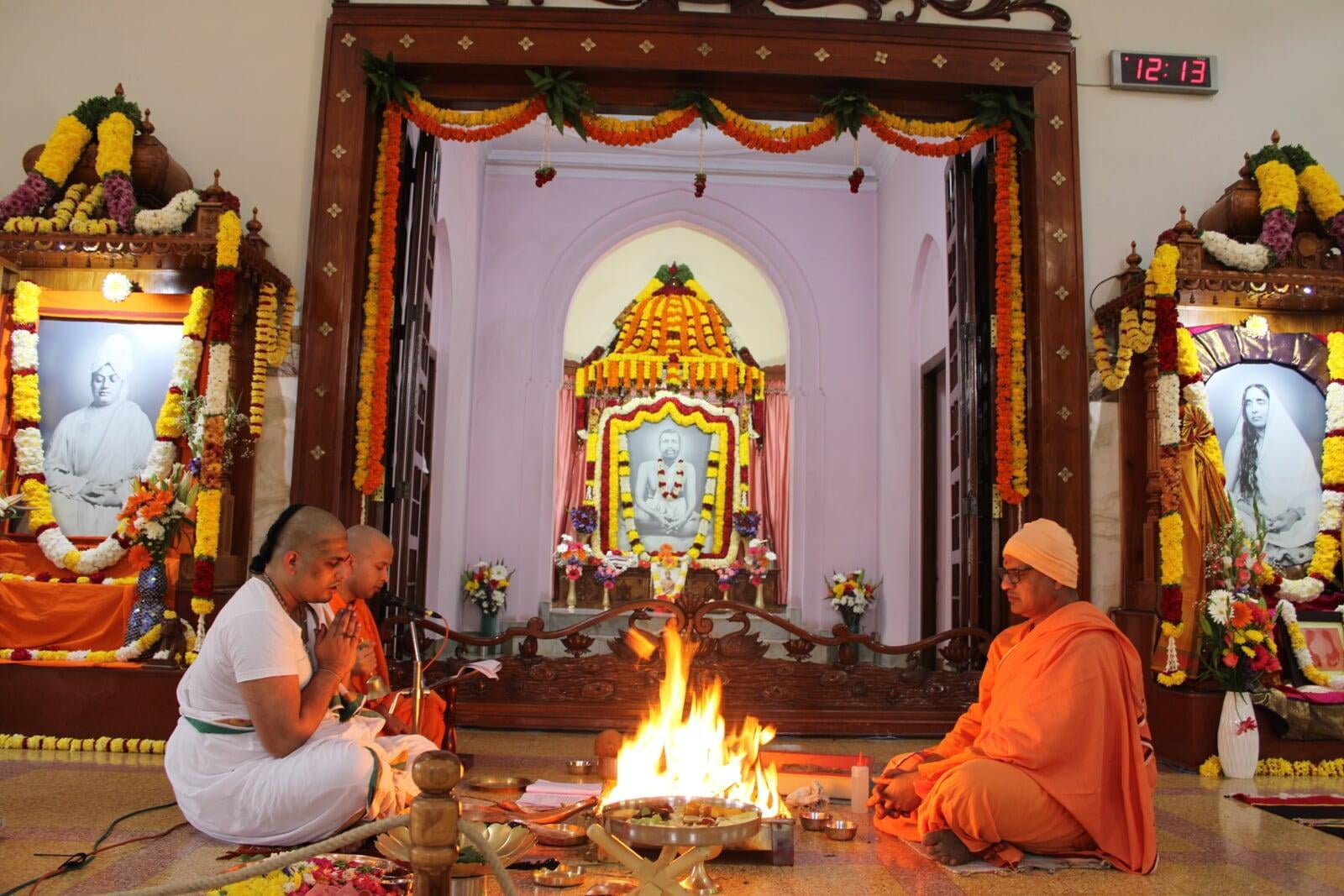 Ashrama celebrates important festival like Sri Vinayaka Chaturthi, Basava Jayanthi, Sri Krishna Janmastami, Deepavali, Dadara and Durga Puja, Jayanthi of Acharyatraya, Holy Trio, Direct Disciples Sri Ramakrishna.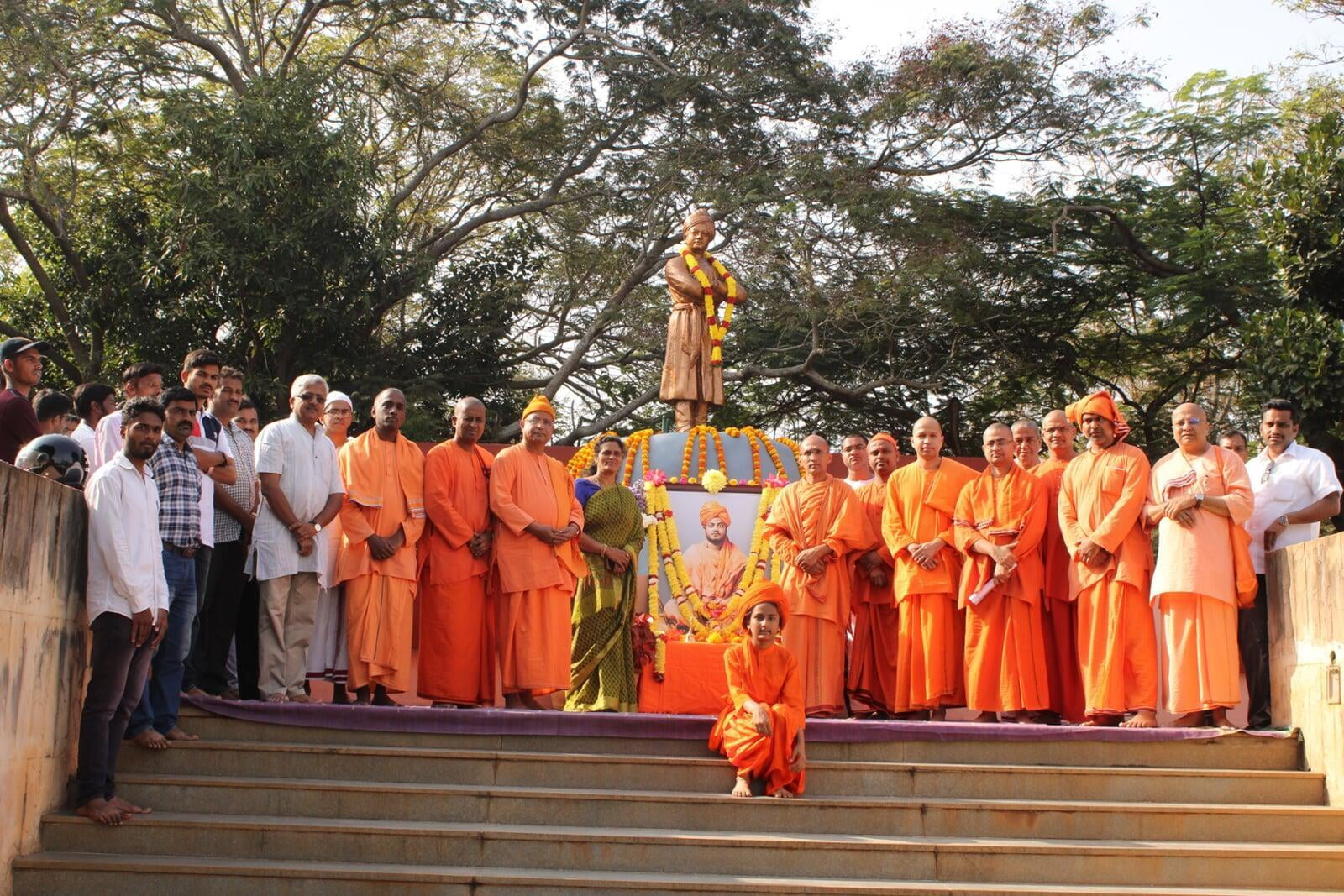 12th January of every year, the birthday of Swami Vivekananda as per the wall calendar, was declared in 1985 as NATIONAL YOUTH DAY, by Govt. of India.

Ever since then Mysuru Ashrama along with its twin educational institutions (SRKVS and RIMSE) celebrates the Day every year with procession and General Assembly of the youth. Students from a number of educational institutions, devotees, youth organizations and members of Sri Ramakrishna Seva Sangha take part in the programme